WELCOME to My Shop Commodity, Competitive Price, Customer First
Your business with me will be a pleasant experience for you. I am dedicated to bring joy, safe and top-quality products for you. All the products I offer in my store come with fashion style, superior quality but cheaper price all the time. When you place order, please do not hesitate to leave more detailed requirements you want, and then I will arrange the goods for you as soon as possible. First time, we do business; next time, we become friends. Hope you enjoy the whole process!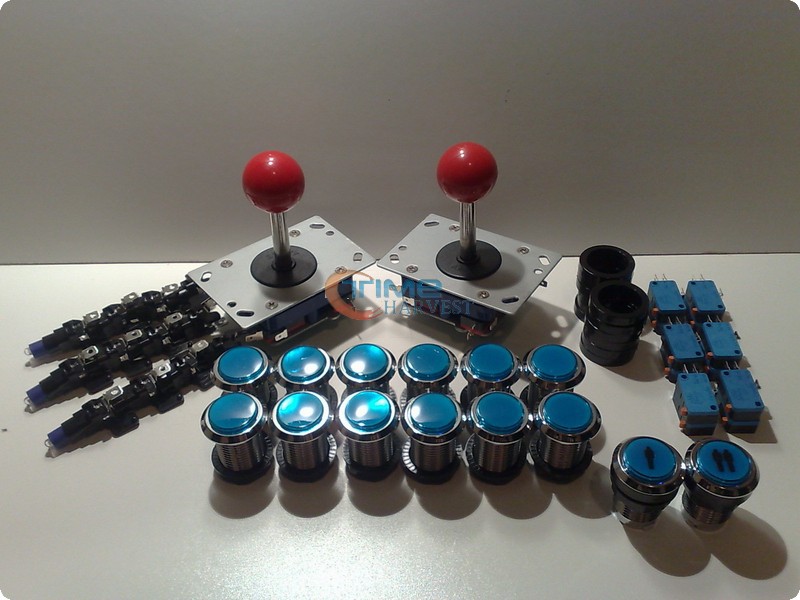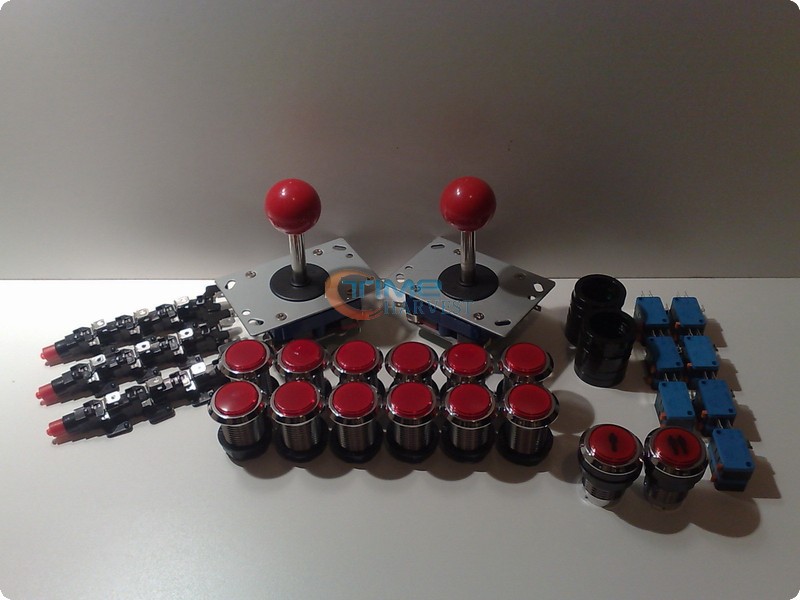 Each joystick package comes with the following items:

2 x Red Balltop joysticks (choose from red, pink, black, green, white )

12 x blue illuminated pushbuttons complete with LED bulbs, Bulb holders, microswitches and fixing nuts. (choose from red, yellow, blue, green, white )

A set of illuminated player 1 & player 2 start buttons.(choose from red, yellow, blue, green, white )


Specifications:
Minimum hole size: 24mm - 28mm.
For 24mm hole size the use of the spacer is required - This will raise the button 6mm from the surface.
For 28mm hole no spacer is required. - This will leave the buttons lip flush with the surface and is the prefered method of fixing for a cleaner finish.
Connections:
Microswitch connection: Jamma standard 4.8mm female crimp required.
Illuminated 12v connection: 6.3mm female crimp required.
Joystick Specifications:
Each joystick comes with a 2-4-8 way restrictor plate fitted. - As default it is set to 8 way.
Microswitch connections: 4.8mm Female crimp required.
We offer good quality PC Board, Video Game, Multi Game, Multi Cartridge, Vending machine, Pinball Machine, Kiddy Rides, ABS cabinet available for 21"~25"monitor, heavy steel cabinet for 25"~29" monitor with Jamma connector, and some spare parts, Coin Acceptor, pushbutton, joystick, etc. For Amusement machines.

Please contact to me if you are interested in our products, we will send you the datas in details.
Payment

Shipping

DHL, EMS, Fedex, TNT, UPS,HK AIR POST